iCOOP KOREA's First Employee Owned Store Opens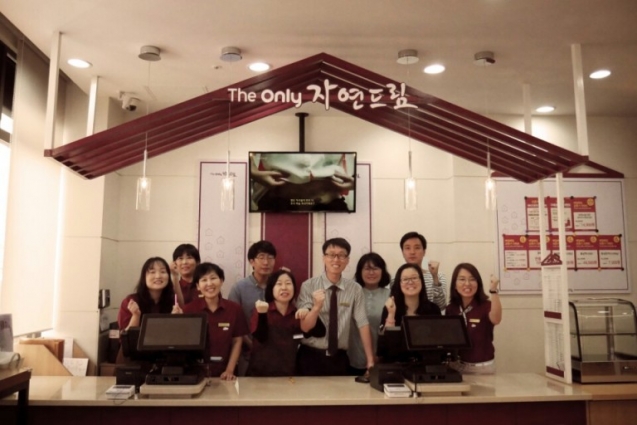 On September 13, COOP SRORE Daegu Inc. opened Natural Dream Esiapolis Store, the first store in iCOOP KOREA which is wholly owned and fully operated by employees.
Employee ownership means the employees become 'owners' of the business and share the profits. This way they can demonstrate and enhance their independent management performance, while developing governance so as not to forget the spirit of co-operation and sharing, which is the original ideas of the co-operative movement.
Employees of Natural Dream Esiapolis contribute not only to the initial raising of capital but also to the management of store operations. The owners of this new store are just two: LEE Eunhee, former chairperson of Daegu Haengbok iCOOP and HYEON Jimi, former director of Daegu Jeondaun iCOOP. In 2016, Ms. LEE who had decided her future plans and co-operative activities after her retirement received the supports of 'iCOOP KOREA Support Project for Active Members' and learned about the employee ownership initiative and store management. "The opportunity to run a store through employee ownership is open to both employees and active members, but I felt burden about investment and business management", she said. "However, as an active member who has been engaged in the co-op movement for a long time, I know the value and vision of iCOOP KOREA very well and am confident with the communication with members and customers. I thought it was a good idea to give it a try."
If the proportion of employee ownership is growing, the number of owners who will be the pillar of iCOOP KOREA will increase in the future. The Natural Dream Esiapolis store can be the best model to lead this challenge for iCOOP KOREA.
The Natural Dream Esiapolis Store is about 131m2 and is the 11th store opened by COOP SRORE Daegu Inc., a store management company established by six member co-ops in Daegu-Gyeongbuk Area.