World Cooperative Monitor 2019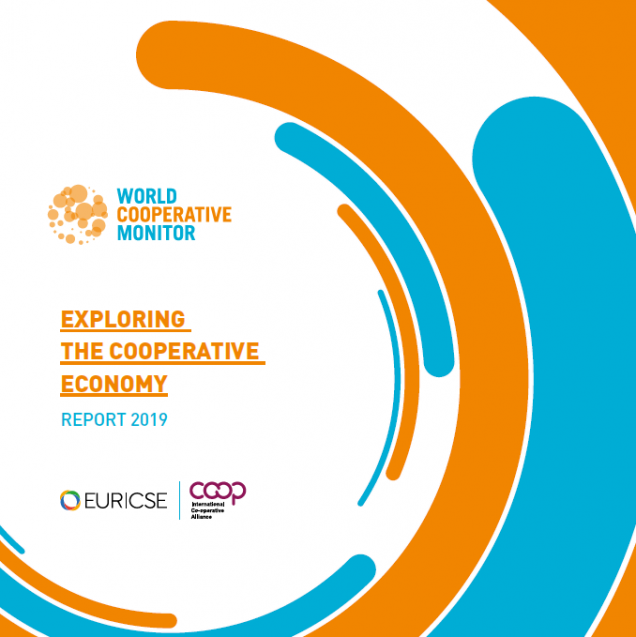 The 2019 issue of the World Cooperative Monitor explores the economic and social impact of the largest cooperatives and mutuals worldwide, providing a ranking of the Top 300, sector rankings, and a special analysis of the Top 300 and the 8th UN SDG - Inclusive and Sustainable Economic Growth, Full and Productive Employment and Decent Work for All.
We are proud that SOK Finland, fellow CCW member, is features as one of the three cases related to SDG 8 and explored in depth within the report. The case study concentrates on SOK's efforts in improving human rights in the supply chain for tomatoes in South Italy. The Finnish consumer co-operatives are literally fixing the supply chain, one tomato at a time! The whole program is based on the underlying principle of Radical Transparency. That's the name of the new model Finland's S Group is developing to investigate human rights issues in its supply chain, ensuring that the sustainable economic growth, productive employment and decent work that the UN's Sustainable Development Goal 8 strives for is available to everyone involved in making the products it sells.
S Group recognized it needed to go beyond third-party audits and the use of certified raw materials. It decided to look not only at countries considered to have high risks in terms of labour conditions, but to take a broader view of human rights issues in its supply chains. The first Radical Transparency study, a pilot assessment to test the concept in practice, was carried out by international NGO Oxfam in the southern Italian region of Puglia. The result was a 100-page report, "The People Behind the Prices", published online here. The objective, according to the report, "was to assess the actual and potential human rights impacts at the production stage of the company's Italian processed tomato supply chains, identify their root causes and make recommendations for prioritized actions to address, mitigate and/or remediate identified impacts."
Read the ensipiring SOK study on page 48 of the World Cooperative Monitor!
Along with this analysis, featured within the section there is an interview with the Secretary General of CICOPA, Diana Dovgan.