In his message to the members prior to the elections, Prof. Stefanov reiterated his confidence that with joint effort and commitment, CCW could become a much more active organization and a model to emulate by other international bodies and he presented three main objectives. Firstly, he proposed an immediate action – through a survey to collect vital data from all national members in order to better assess the socio-economic significance of consumer co-operatives around the world by inquiring about the number of co-operative members, turnover, certain economic parameters such as number of outlets, type of activity, and others. A second objective would be more complex but feasible, nevertheless – a comparative analysis of national co-operative legislation in the different CCW member countries in view of extracting the successful examples, aspects and specificities and compiling them into a unitary model to be used as inspiration for its harmonization internationally. Thirdly, Prof. Stefanov proposed that CCW focus on facilitating closer co-operation among members in two interconnected areas: Coop2Coop business relations, especially through an e-commerce platform and co-op education through the establishment of a Co-op Academy – an interactive and dynamic network of co-op academic institutions with programs and courses of co-op education and training. This would allow the co-op business and co-op academy to mutually complement each other, and both are important in attracting the youth.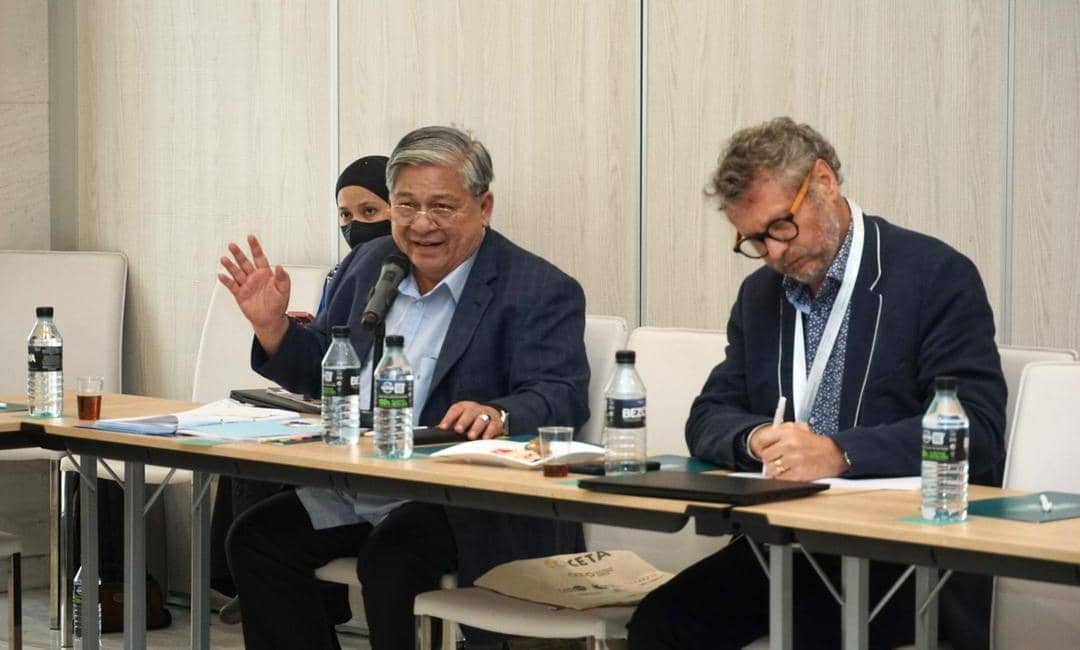 Upon his election, Prof. Stefanov nominated two Vice-Presidents, voted upon by the Executive Committee: Marco Pedroni – President of ANCC/Coop Italia and Ismail Kamarudin – Board Member of ANGKASA, Malaysia.
Other than that, the draft activity report and financial report for the period 2017-2022 were presented and adopted. Looking ahead, member had the opportunity to share ideas, reflections and proposals for areas of collaboration among one another for 2023 and beyond.
Focal points included issues such as ethical e-commerce, rethinking the supply chain and modelling it into a food system, IT solutions in the co-op business, establishing direct co-op global supply chains and establishing a network of co-op academic institutions. These ideas shall form the basis for the 2023 work plan and multi-annual strategy.