Eroski's growing membership - putting members at the heart of co-op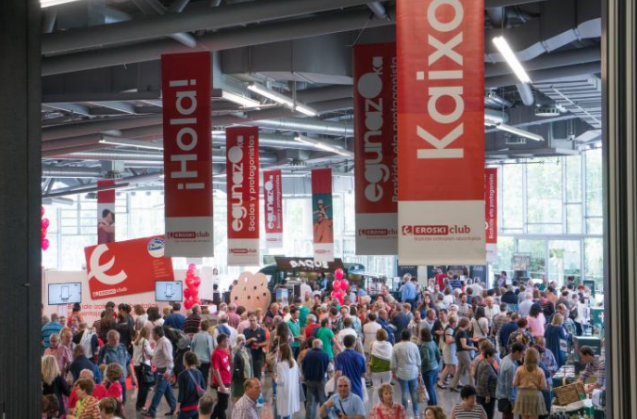 With 7 million members and holders of Eroski member cards, Eroski reports a 15% increase in membership in 2015. The Eroski Group has transferred savings of € 212 million to the members in the last financial year through offers and promotions. Almost 214,000 members are involved through the app or the website and have the opportunity to personalise and manage their member benefits online.
Achievements
Eroski's "With You" campaign gathered over 31,000 participants to assess the transformation of the supermarkets. As a result, renovations have been completed in various sections of the supermarket such as Winery, Kitchen and
"Dulce" (coffee, tea, chocolate), adding a new line of organic products. It has also expanded the range of dietary products. The aim is to offer a greater choice to customers according to their own preferences in innovative ranges and local produce. Other changes include nutritional improvements in own-brand products such as healthier recipes containing less salt, fat or sugar. In 2015, Eroski eliminated 287 tons of salt, fat and sugar in own-brand products and reached 460 gluten-free products.
General Assembly
Eroski's General Assembly held on 15th June gathered 250 consumer-members and 250 worker-members to look back at achievements of the Strategic Plan as defined in 2012 and set sights on the future developments.
The co-operative is made up of worker and consumer groups, where both play an equal role in the governance, management and representation of the cooperative. The high level of internal commitment is one of the identifying features of its corporate culture.
The strong co-operative model was praised by the President of the Governing Council of Eroski, Leire Mugerza, who believes that Eroski is more prepared than ever to better contribute to a fairer, healthier and a more sustainable society.