International Summit of Cooperatives: How to promote growth by creating value for society?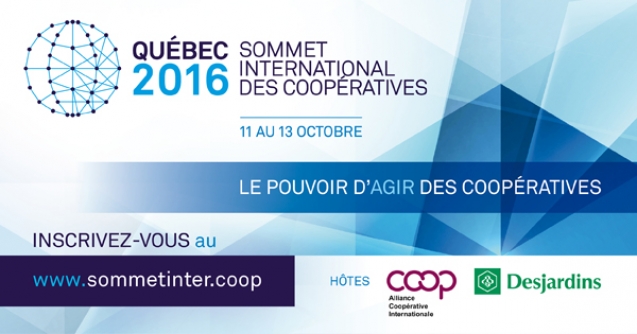 A keynote speaker at the International Summit of Cooperatives in Quebec, Mark Kramer thinks the success of a business depends on the well being of the society in which it operates.
Mr Kramer is co-founder and managing director of FSG, a consulting firm, which advises businesses on how to adapt to social change. He also serves as a Senior Fellow at Harvard'sKennedy School of Government.
Co-ops are "very much aligned with shared value thinking," he argued, because "they are focused on the well-being of members, suppliers and employees".
Asked to identify the most important current social trends, Mr Kramer said he saw climate change and inequality as the two great concerns businesses had to respond to. "I think that co-ops have a very important role to play in both. Climate change is really about a shift in our sources of energy and the way we use water, which is, of course, used primarily in agriculture; 70% of fresh water used for that. Even more so in terms of the issue of inequality, the co-op presents a very interesting model that engages the benefits of capital while distributing the rewards in a way that benefits the members, not shareholders or activist investors."
Creating shared value also requires a long-term strategy, while many traditional companies tend to focus on maximising short-term profit. This is not the case with co-operatives, he says.
"The co-op structure leads more naturally to the creation of shared value than other corporate structures. I think that some of the tools of social value may also enable one to get some benefits of a co-op even when the corporate structure is not that of a co-op by building in stakeholders as part of the decision making process of a company and as part of its competitive positioning. I look forward to learning from delegates at the conference as much as I am able to share and to learn from them where the co-op movement is headed today," added Mr Kramer.