EROSKI Wins Spain's "Best Online Supermarket" Award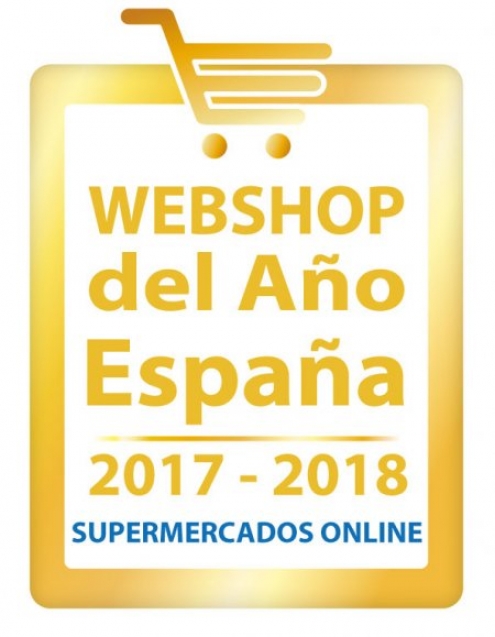 Eroski's online store has been chosen as the best online supermarket for the second consecutive year. The cooperative has received the distinction during the ceremony of the Trade Awards of the Year 2017-2018 celebrated on 19.09.2018 in Barcelona.
Eroski has won the "WebShop of the Year" Award in the onlne supermarket category. The distinction is granted by consumers through online voting according to their degree of satisfaction and general valuation of the supermarket. It is the largest consumer contest in Spain and one of the largest market studies. In the voting, variables such as the quality-price ratio, the assortment range, customer service, order delivery, promotions and offers, forms of payment and overall user experience are valued.
Upon receiving the award, Eroski's Online Business Director Mari Mar Escrig stated that "The achievement of this award is a recognition of our work throughout these years in which we have been incorporating each new technological advance to make online shopping increasingly faster, convenient and simple and an acknowledgment to the daily work and the commitment of the professionals of our more than 100 preparatory centers that work so that the purchase made by our customers arrives in perfect conditions and with a personalized service. Receiving this distinctions from the consumers encourages us to continue with the path undertaken in our advancement in the digital transformation towards a multi-channel proposal to build an overall positive experience."
Eroski are pioneers in the online food business having launched EROSKI Online in 2000. Ever since then, the top objective has always been and remains making life easier for customers, such as matching the commercial advantages of the physical world in the online supermarket, thus guaranteeing a smooth shopping experience across channels. Recently, Eroski carried out the expansion of online shopping collection points with 49 Click & Drive and Click & Collect points where order can be collected freely and immediately. The EROSKI Mobile Apps allows devising shopping lists, accessing discounts and making purchases in less than 15 minutes, anytime, anywhere.
Digital Transformation
This award in the digital area joins the recognition Eroski received last June for their travel business - EROSKI Viajes. The agency received the 2017 Open Awards in the category of Best Digital Transformation of Large Companies for its innovative integral digitalization project. EROSKI Viajes has tackled the transformation of its analogue work structure of more than 20 years into a fully digital one and has become the first company in the sector to eliminate paper completely.